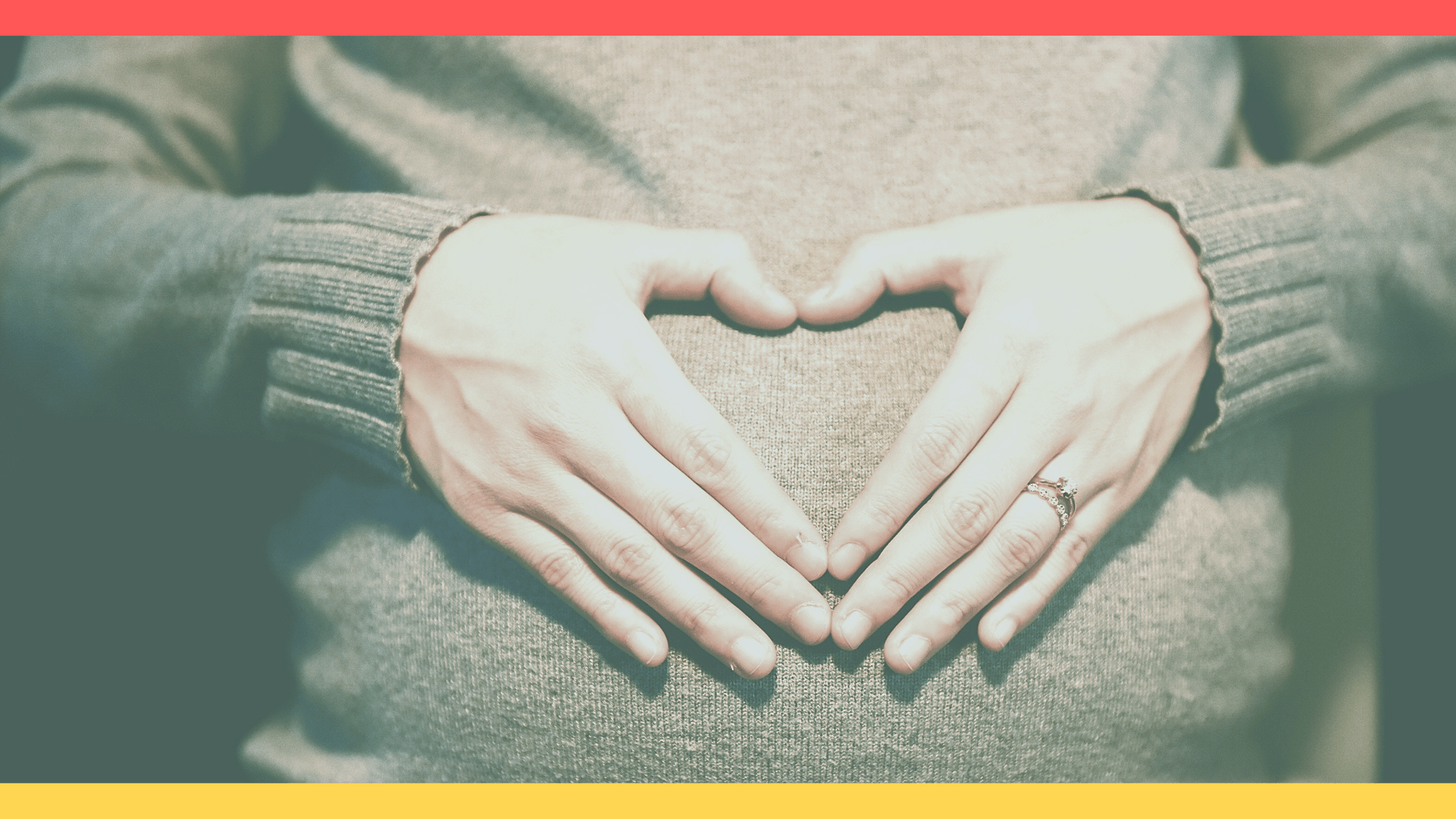 Anti radiation pregnancy belly band is a maternity essential. It is worn on the belly bump. It protects the baby inside from high exposure to radiation from multiple sources. Therefore, it provides a secure and safe environment for your baby in the initial growth stage.
Child development and radiation
There are multiple studies that associate RF radiation exposure from cellphones, WiFis, signal repeaters, cell towers with adverse health effects in children. The risk is higher for a developing fetus.
Expecting mothers with higher exposure to EMF radiation from WiFi, Cellphones etc are 2.72 times as likely to miscarry, as compared to expecting mothers with normal radiation exposure. This was cited by Kaiser Permanante after a study of 943 pregnant women in Silicon Valley, USA in December 2017. (Read more.)
As per centre for disease control estimates for the decade 2002-12, India has seen 3X increase in child Autism in one decade. India has 20 million Autistic children. 147 among every 10000 child in India is suffering from Autism. (Read more)
 A developing child is more susceptible and sensitive to ambient RF radiation. It effects their developing nervous system. Additionally, child brain tissue is more conductive and the skull is thinner. Moreover, the child brain absorbs 50% more radiation per gram of tissue. Therefore, RF radiation is able to penetrate a larger portion of the child brain than an adult brain. (Read more.)

As evidenced by research by Gandhi, Furse and Lazzi, RF radiation is known to penetrate almost 75% of the child brain.
Why cant we avoid radiation?
Today, expecting mothers work till their third term of pregnancy. Regardless of work or home, no matter where you live, you will always be exposed to electromagnetic radiation from some source or the other. For example
You are exposed to high radiation from cellphones in a metro coach or even a car.
You are exposed to high radiation from your cellphone in a low network area (building basement, escalator, low coverage zone)
The WiFi at your home is also radiating. Sometimes for 24 hours * 365 days
Your office has phones, WiFi, signal repeaters and more.
Your home or your office could have a high exposure from a nearby cell tower.
Evidently, it is impractical and physically impossible, to secure a radiation safe environment for your baby. Therefore, one has to seek shielding solutions to address the risk of high radiation exposure to your baby.
Introducing Svanah anti radiation pregnancy belly band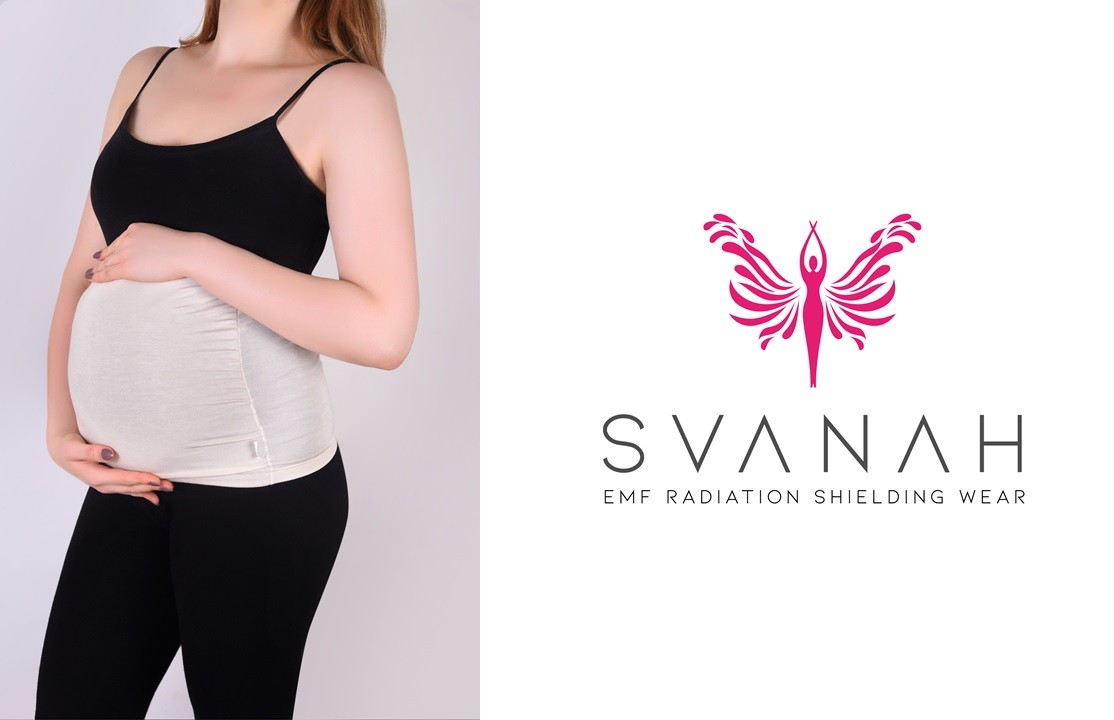 Efficacy
Svanah anti radiation pregnancy belly band provides up to 99.998% shielding. This is certified by Government of India accredited textile laboratory (SASMIRA)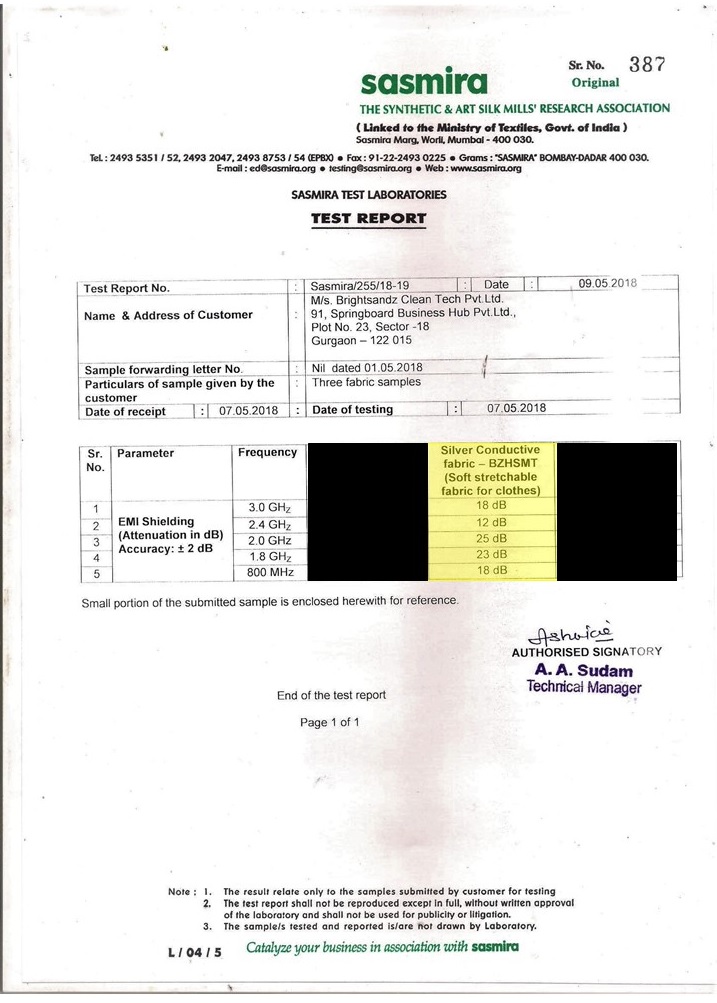 Comfort
The Svanah range of EMF radiation shielding wear, has been designed to shield your baby from RF radiation exposure.
It is gentle on the skin and allows it to breath easy and stay comfortable by wicking the sweat away from the skin, keeping you dry and fresh.
It also provides gentle compression and support to the body. Thus, it reduces prenatal discomfort and pain.
Svanah anti radiation pregnancy belly band is easy on the skin and helps keep light and comfortable.
Wear Instructions
Just slide the belly band over your baby bump and make sure it covers the entire length of your baby bump. You are done!
Posture Relaxant for pregnancy 
Svanah anti radiation pregnancy belly band helps reduce low back pain and pain in the pelvic girdle.
It provides gentle compression during physical activities.
By supporting the lower back and torso, it helps maintaining a correct posture and prevents over-extension of the lower back.
Additionally, Svanah anti-radiation pregnancy belly band provides additional support to the abdomen and lower back thereby decreasing discomfort.
Therefore, it is also helpful during pregnancy to engage comfortably in daily activities.
Variants and size options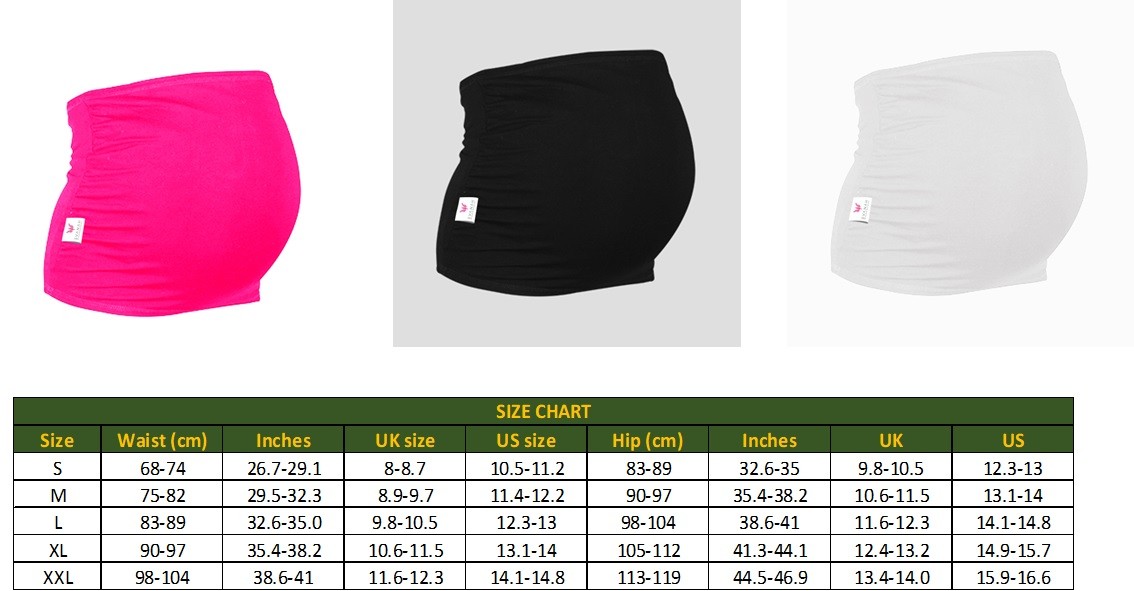 Where can i buy it from?
You can purchase your Svanah from FirstCry.  Watch this space as we populate it further.
Conclusion
Pregnancy is the most cherished part of your lifetime. However, it is far from anything but predictable. We, at Brightsandz, the makers of Svanah are inspired by you. Therefore, we have designed Svanah to shield your baby from unwanted EMF radiation in the early and formative stages.
(If you have any queries, drop in your comments and remarks)