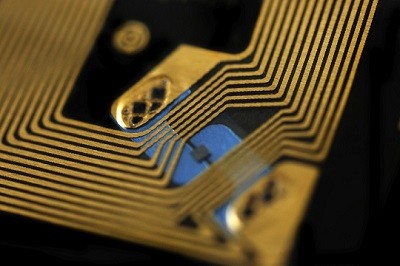 July 28, 2022

brightsandz
How Brightsandz® RFID isolation solutions are empowering retailers manage their inventories, track assets and provide better customer experiences.
The state of Retail in India
Cosmopolitan lifestyles, evolving customer preferences / tastes and the desire for sophisticated retail experience is transforming the retail industry and experiences in India. A report by Boston Consulting group (BCG) and Retail association of India (RAI) estimates that post COVID, the Indian retail industry will grow by 10% CAGR. Additionally, it expects the industry size to reach approximately $2 trillion in the next decade (2030). However, as competition for customer wallet intensifies, the following factors will provide additional degree of differentiation by way of experience.
Creating a unique, hassle-free, and attractive shopping experience
Enabling more visible entrances, faster check-outs, and dynamic fitting room processes
Providing personalized and contextualizing shopping experience that increases sales.
RFID – The technology solution to optimize retail
Over the last decade, RFID (Radio frequency Identification) has emerged as the most mature technology solution to address multiple retail challenges. RFID has been a game changer, a productivity and automation tool for retail inventory management and asset tracking. It gives retailers access to real time data for the products on their shelves allowing them to manage ERP better. This also helps them make informed decisions about pricing and stock needs, in addition to identifying reasons for shrink.
Incorrect tracking due to any physical parameter such as transmittance, back scatter, cross talk of RFID leads to incorrect and erroneous data capture which defeats the purpose of RFID tracking. Therefore, the need of RFID isolation systems that can effectively record wanted information, while excluding the signals of unwanted ones. All things considered, this can be challenging in a fast moving and rugged commercial environment.
Introducing Brightsandz® RFID isolation solutions
Brightsandz® is an EMF solutions firm based out of Gurugram, Delhi NCR. We have a varied range of solutions and clients from ranging from Telecom, Data Centres, Pharmaceutical companies, Testing laboratories, Real estate, and Property/ Infrastructure management companies etc. We specialize in MWT materials (Millimetre wave technology), ELF shielding and RFRAM ( RFR absorbing materials and coatings).
Brightsandz® RFID solutions include a 1mm thin substrate layer that is highly effective at restricting RFID transmission, cross-talk and back-scatter, helping retailers isolate store sections from systemic errors. Therefore, our RFID isolation solutions allows retailers to maximize the effectiveness of ERP, inventory, and warehousing management by preventing RFID transmission from penetrating the walls and doors. Additionally, it also saves on time and automation of customer processes and operations.
Brightsandz® RFID shielded solutions provides great performance and maximum reliability and optimizes sales and process times. Our RFID shielding substrates include the following –
To provide test results from National physical laboratory (NPL-CSIR), PUSA road, New Delhi, we provide the following shielding data. Additionally, Certification on the Composites are awaited. Please note that the Window films and fabrics are certified by Govt of India laboratory (NPL-CSIR, New Delhi).
Features of Brightsandz® RFID isolation solutions
1mm composite substrate that blocks 94% to ~100% of RFID signals (866MHz +/- 0.6MHz)
Material can be applied with common tools
Minimal surface preparation needed before application
Adheres to a wide range of surfaces – dry wall, metal, plastic, formica and particle board
Performs under a variety of environmental conditions
Rolls are available in a variety of widths (36" to 60") and lengths – Size customization is available.
Easy and fast installation
NPL-CSIR validated. Pending certification
High corrosion resistance
Thickness – less than 1mm
Weight – Typically less than 400 gms/ per sq.ft (Composite)
Colour – Black is standard colour
Thermal stability – Stable across a broad range of performance temperatures
Visual appearance – Uniform surface texture and appearance
Hazardous Material – Mesh, fabric, window film composites is inert. Standard precautions to be taken during application of Paint substrate.
Construction – Flexibility in terms of single sided or double-sided application. The application composite can be custom designed as per client requirements.
Applications – Retail spaces, Warehouses, Shipping & Distribution hubs
Customized products – RFID shielded Check out boxes / kiosks, RFID shielded walls, RFID tunnels.
Get in touch with us
If you are faced with problems due to RFID scatter / back-scatter/ transmission and cross talk – please look us up. We would be glad to help you with your problem. Please contact us at (+91) 9654465443 / (+91) 9136001866 or write to us at connect@brightsandz.co.